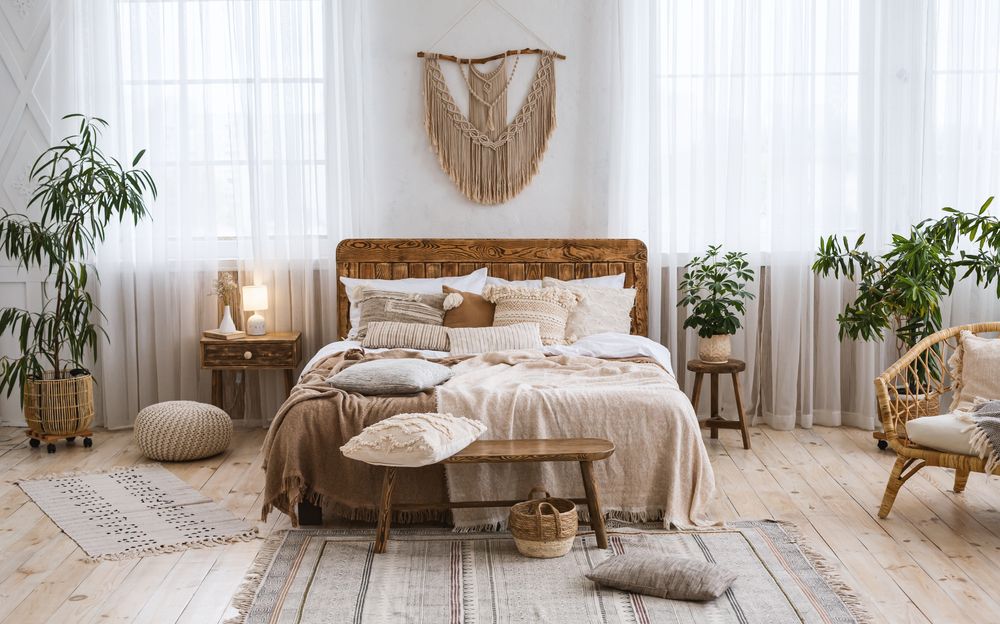 09/11/2021 0 Comments
Dialamattress Bed Buying Guide: Tips for Choosing a New Bed
How long do you spend in your bed every day? According to the NY Post, the average person spends almost half of their lifetime in bed, whether that's through sleeping, reading, or simply relaxing with a cuppa and Netflix. With this in mind, it's important that your bed is a place of total solace as well as being a space that works well for your body's unique needs. In other words, your bed should be a space to kick back and chill out on while also maintaining and nurturing your overall posture and spinal health.
Here at Dialamattress, we're experts when it comes to all things bed-related. As a leading online supplier of mattresses, bed frames, and bedroom accessories across Dublin and Ireland, we take pride in finding our customers the perfect bed setups to suit their unique requirements. If you're looking for a bed that fulfils its role as a sanctuary of comfort and relaxation, we have you covered. Here are some of our top tips for finding the perfect bed for your room.
Choose Your Bed Size Carefully
While all of us would love a huge bed to lounge about it, this is not always sensible when it comes to the space available in your room and also your budget. Before purchasing any bed, whether in person or online, it's vital to measure the space available in your bedroom and match that space with a bed that fits properly. When measuring, make sure to take the size of other bedroom furniture, such as wardrobes and dressing tables, into account, and be mindful that adding a large headboard or footboard can increase the size of a bed substantially. Carefully considering the size of your bed is a must to ensure you stay in budget, too. That king-sized bed you have your eye on could look and feel great as a concept, but opting for a smaller bed instead could save you bedroom space and money at the same time!
Test Some Mattresses
While the overall look of your bed is important for nailing the aesthetic of your bedroom, ensuring that you opt for a mattress that suits your unique needs is important for your sleep quality and overall health. Nowadays there are countless mattress types available on the market, each with different benefits. For example, a memory foam mattress is a fantastically supportive option for someone who suffers from back pain while a pillow top mattress or foam latex mattress is suitable for someone looking for a cushiony-soft feeling mattress that still gives some form of support. If you know the type of mattress you're looking for you should order online but if not it's always helpful to visit a Dublin bed supplier to try out the different options available in person.
Consider the Style of Frame
While not as important as getting the perfect mattress, choosing a bed frame that suits you is a fun and exciting activity. Dialamattress has plenty of beautiful bed frames available, ranging from classic wood and metal bed frames to modern divan beds as well as luxurious crushed velvet divan bases and beds. Alongside our selection of traditional bed frames, there are plenty of frames now available with hidden, built-in storage designed to optimise space in your bedroom. These frames are great for smaller rooms and children's rooms and can hide plenty of clutter that would otherwise be on show or taking up wardrobe space. When choosing a bed frame, style, aesthetic, and functionality are key to getting it right.
Finish off with Some Bedroom Accessories
When you've finished picking out the perfect bed setup for your requirements, why not finish off with some bed accessories? From headboards to decorative pillows and everything in between, Dialamattress stocks a selection of bedroom accessories to add that final touch to your new bedroom furniture. With great prices, quality products, and top-class customer service guaranteed, you'd be silly not to treat yourself!
Feed